"Muddling Through" a Merry Little Christmas
Beloved community,
Benjamin J. Dueholm is an author and the pastor of Christ Lutheran Church in Dallas, Texas.  He was a guest writer in a recent edition of "Ministry Matters," published by the United Methodist Church.  The article was entitled, "Muddling through."
"You'll start hearing it this week, if you haven't already: a slow, almost somber minor-key tune with lyrics that don't quite fit. 'Through the years we all will be together if the fates allow. Hang a shining star upon the highest bough. And have yourself a merry little Christmas now.'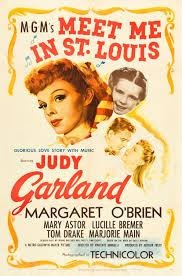 "However, the original version of 'Have Yourself a Merry Little Christmas,' written for the World War II-era musical Meet Me in St. Louis, isn't quite as optimistic as the one we hear now. The gathering of faithful friends lies in a possible future, not a cheery present. Instead, the first line said, 'Someday soon' the family will all be together, and the next somberly expressed that 'Until then we'll have to muddle through somehow.'
"I would argue that it's a better song than the revised version (prompted, apparently, by a post-war demand from Frank Sinatra for happier lyrics), not just because the melancholy music needs melancholy lyrics but because it perfectly captured a real moment in time — the mass experience of separation and uncertainty during an unprecedented global war. 'Muddling through' was all most people could do."
"Muddling through" feels like the path many of us find ourselves on as the holidays arrive in the late fall of 2020.  Daily we endure the reports of pandemic spread, unemployment claims, small business closings, food insecurity, disruptions to the education of our children, and an election season that does not end.  Public health experts warn us that we should refrain from gathering with loved ones at the Thanksgiving table and at Christmastime.  I imagine how my grandmother and mother, the matriarchs who gathered the family at table with great love and abundant hospitality for most of my life, would have responded to our family's basic 2020 directive.  This disruption of the holidays would have been received by those late loved ones as grievous.  Not only will we refrain from the large gathering of generations at my father's home in Illinois this week, but we have asked our sons in New York, Boston and Detroit to refrain from traveling.  We will all stay home.
The scale of the social and economic disruption we know as the holidays arrive this year is on a scale unparalleled since Meet Me in St. Louis came out during World War II.  But we are seeking creative ways of gathering virtually to mark Thanksgiving, and worship leaders at Trinity are seeking to develop virtual offerings for Advent Vespers and Christmas Eve's Candlelight Service of Holy Communion led by the people of our congregation.  Even as we can't do what we want this holiday season, most of us need to do something to redeem this time . . .
Again, from Pastor Dueholm:
"While this year Thanksgiving will take place amid suffering without a recent parallel, it's not especially unusual in human history. Festivals have long celebrated the endurance of life and community through danger. Planting and harvesting, the return of the seasons, and the commemoration of crises survived by our ancestors (both historical and legendary) are ancient foundations for festivals all over the world. The festivals found in the Jewish and Christian traditions are no different. The Passover festival commemorates a narrow and deadly escape from enslavement; the Christian celebration of Easter starts with a trial and crucifixion; and our early festivals often commemorated the deaths of martyrs. Even Christmas takes place in the shadow of Herod's anger and the slaughter of innocent children in Bethlehem. 
"Today, Thanksgiving is much more a civil than a religious holiday, but it has deep roots in Christian communal practice. Christians have every opportunity to make good use of it, especially now. A suffering world is also a redeemed world. Commemorating a narrow escape from hunger, oppression, or the grave itself is cause for humility and generosity along with rejoicing. 
"Sometimes a little merriment is its own kind of victory. 'Someday soon we all will be together,' as the song says. It's a statement of hope and aspiration. This year, we all need that more than turkey and pie."
From now on, we'll have to muddle through somehow.
So have yourself a merry little Christmas now.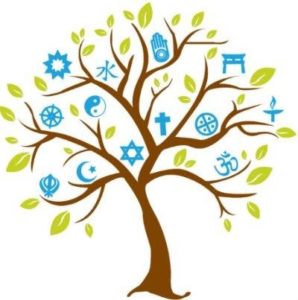 People of Trinity, in this Thanksgiving week, be reminded of this evening's Community Interfaith Thanksgiving Celebration, as profiled in last Friday's eBlast.  "Gratitude in Times of Challenge" is the theme of this evening's 7 p.m. celebration.  Register for the link to tonight's service HERE; freewill offerings will be encouraged for Family Promise, our partners in ministry who work to eliminate homelessness in our community.
Blessings to you, O people of Trinity.  In this week of our national Day of Thanksgiving, may you be safe, may you be well, and may you be held in love.
It remains a privilege to serve as one of your pastors.
Grace and peace,
Pastor Robert Linstrom