Two invitations to begin the week, celebrating our interfaith community connections and our Lutheran heritage
Beloved community,
This Monday congregational email comes with two invitations for your engagement.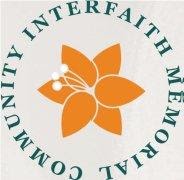 First, the annual Grand Rapids Interfaith Memorial Service will be held online tomorrow, Tuesday, September 15 at 6:30 p.m.  An opportunity to remember and reflect on the many forms of loss experienced in our lives during the last year and during the COVID-19 pandemic, this annual service of remembrance is hosted by leaders representing the breadth of our faith community and is a meaningful way to remember our interconnectedness with all of God's children.  
I have had the privilege of both serving as a leader and simply attending this annual Memorial Service in my years at Trinity.  With music, reflection, prayer and poetry, this celebration of the lives of our loved ones is collaboratively coordinated by Emmanuel Hospice, Faith Hospice, Grace Hospice, Heartland Hospice, Hospice of Michigan, Kindred Hospice, and Spectrum Health Hospice.  This event also receives coordinating support from the Center for Inquiry, Dominican Center at Marywood, Instruments of Hope, Baha'i Community of Grand Rapids, Kaufman Interfaith Institute, and The First Islamic Center of West Michigan.
For further details and registration, click here. 
The event is free to attend but registrations must be received by 11:30 a.m. on Tuesday morning if you would like to attend the online Interfaith Memorial Service.  You will be sent a link to the Zoom Memorial Service.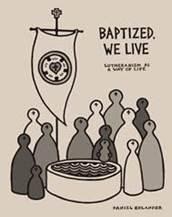 Second, I am pleased to invite you to join me for a ten-week taste of our Lutheran flavored Christian heritage.  On Wednesdays this fall, beginning this week on Wednesday, September 16, I will present a Zoom adult forum on Dan Erlander's "Baptized We Live; Lutheranism as a Way of Life" at 10:30 a.m.  
"Baptized We Live" has been rereleased in 2020 with a new Leader Sourcebook and Congregational Guide, which I will be using in leading the series.  Copies of "Baptized We Live" continue to be available in the church office for those who would like to read along with a hard copy; the content for this week's forum is also accessible electronically by clicking HERE, and will be available weekly via a link in our Friday eBlast. 
You can access the Wednesday forum at 10:30 a.m. by following this Zoom link:
Time: Sep 16, 2020 10:30 a.m.   
https://us02web.zoom.us/j/82335625262
Meeting ID: 823 3562 5262.
The Zoom link for Wednesday forums will also be posted weekly in the Friday eBlast.
The Zoom Baptized We Live sessions are being recorded so that those unable to attend at 10:30 a.m. on Wednesdays may view the recorded morning forum at their convenience.  Check the weekly Friday eBlast for a link to that recording on Trinity's YouTube channel. 
✠ ✠ ✠
The way of teaching, worshiping and living as Christians
which grew out of a sixteenth century church renewal movement
should continue within the beautiful diversity of the whole Christian church.
Let's do it and do it well, and let's invite people of all backgrounds to join us.
Dan Erlander, from Baptized We Live
I concur with Dan's enthusiastic affirmation of this heritage we share.  I hope that you will consider joining me on Wednesdays this fall as we seek to celebrate that heritage and do a new thing with our online Wednesday forums.
Blessings to you, O people of Trinity.  May you be safe, may you be well, and may you be held in love.
It remains a privilege to serve as one of your pastors.
Grace and peace,